Building the Future – about k d adamson

Futurist | Catalyst
Challenging the exponential gospel K D Adamson warns that the 'Tomorrow Factory's' focus on technology is reducing people and businesses to passive, disenfranchised consumers of a technologically-defined future at a crucial turning point in our history, urging us all to reframe and reclaim our individual and collective futures.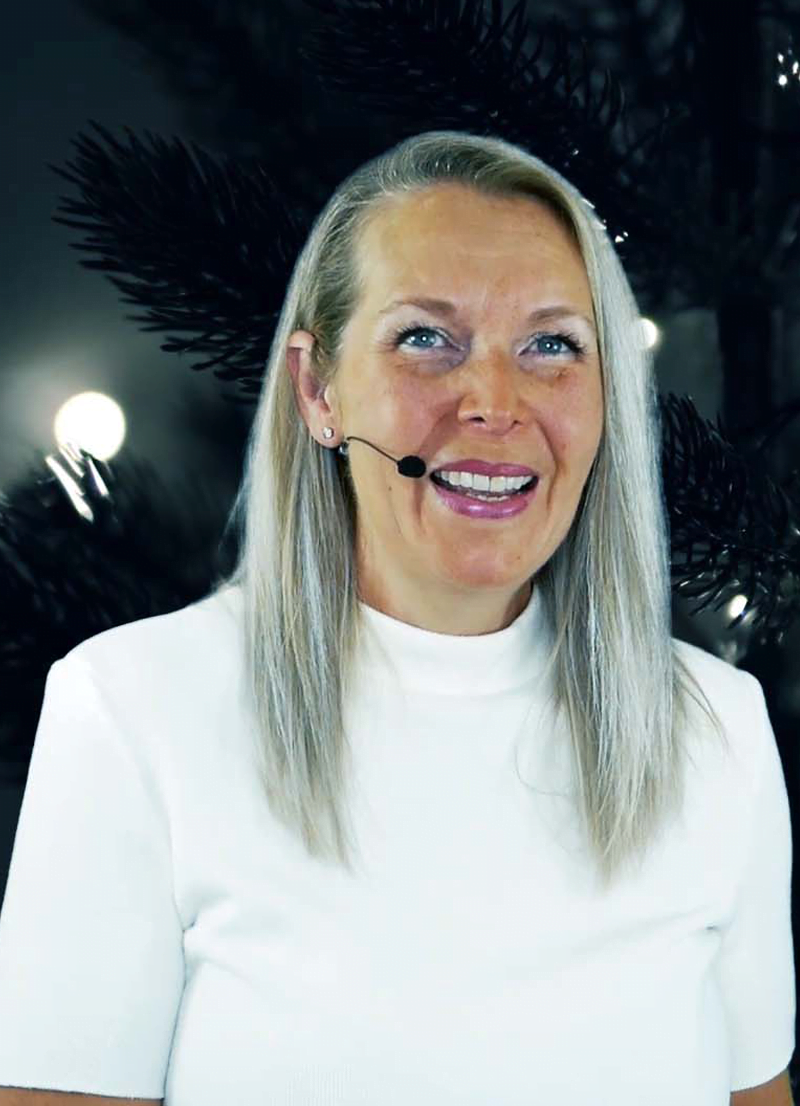 Futurist, Keynote, Author, CEO
K D Adamson is a leading Futurist, global keynote speaker, author and presenter. She warns that the unrelenting focus on technology is a long-running misdirection perpetrated by a 'Tomorrow Factory' which is disempowering people and businesses, reducing us to passive, disenfranchised consumers of a technology-defined future at a crucial turning point in our history
Challenging the exponential gospel of technology as saviour which has made the future the most elitist discussion on the planet she argues that on a range of critical measures far from accelerating things are actually slowing down and that our global system is in imminent danger of stalling.
An inspirational and visionary speaker, writer, convenor and catalyst she aims to empower a global community increasingly dissatisfied with the second-hand 'McFuture' being served up, equipping societies with the information, alternatives and vision that they need to reframe and reclaim it both individually and collectively.
The CEO of Ulterior Futures and a member of The Futures Agency her performances have been described as 'a TED talk on steroids', and her client list includes major global brands, multi-nationals, banks, governments, NGOs, non-profits, charitable foundations, tech companies and start-ups, and she acts as an advisor to TV and Film.
K D Adamson began her career in advertising on the Coca-Cola account at London agency McCann Erickson before moving into strategic global branding and marketing. Working with high-tech and new technology accounts, including the emerging e-reader market in the mid-2000s led her to focus on foresight and future trends.
She has advised a diverse range of major companies and organisations from FMCG, pharma, and high-tech manufacturing, to consumer electronics, feature film, publishing, advertising, big brands, TV and media companies, governments and the EU, and is the world's foremost Blue Economy futurist acting as futurist-in-residence at leading shipping & maritime foresight agency Futurenautics.
The CEO of Ulterior Futures and a member of The Futures Agency, K D Adamson has appeared worldwide on stages and in print, online, on radio and television. She is also the author of fraud thriller Payload, and the non-fiction book Shipping and the 800-lb Gorilla. K D Adamson is represented for film, books and TV by Julian Friedmann at Blake Friedmann Literary, Film & TV Agency in London.